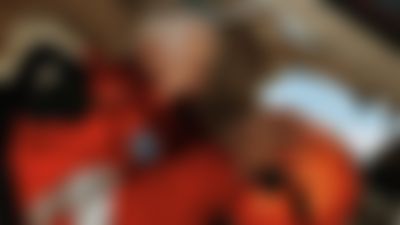 As far as the rotor blades carry
A pilot with an unquenched thirst for knowledge and red birds that have about 1000 hp that make the Upper Valais safe.
From the ground into the air
Here in the Upper Valais, among imposing four thousand-metre peaks, Gerold Biner flies through the third dimension. The small but famous village of Zermatt with its fresh mountain air – Gerold's home – is always on board. Gerold began at Air Zermatt washing windows, and he climbed up the ladder to CEO of the now 52-year-old company with over 70 permanent employees and more than 60 freelancers. We meet Gerold at Air Zermatt's base station in Raron. It quickly becomes apparent that, from the office to the workshop and with the pilots in the air, a lot of information is precisely communicated here.
During our drive to the hangar in Zermatt, Gerold tells us about his passion and about what makes Valais and its inhabitants so special. The people of Valais are tough but kind. In the centre of Zermatt people run into each other, mostly in hiking boots, and in the evening, people meet to have a beer. Even a rich guest will, as Gerold puts it so beautifully, «not mince words.» By that he means give honest but friendly feedback. As tight-knit as the people of Zermatt are, cosmopolitanism is a virtue that is an integral part of their culture. That is why on the ground Gerold and his Air Zermatt team completely rely on Hertz as their partner regarding matters of professional mobility on the ground around the car free Zermatt area. Upon arrival in Zermatt, a ride in the lift opens the gateway to the world of helicopters: We set foot on Air Zermatt's landing site, and the Matterhorn and the red machines are within reach.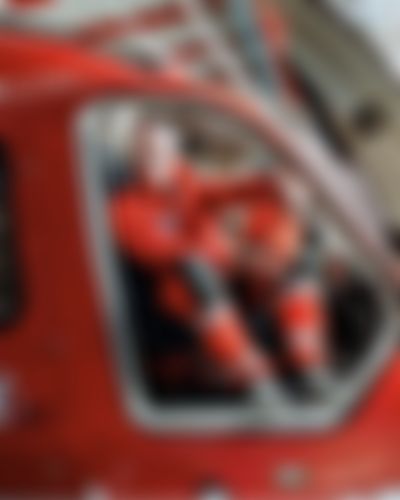 Gerold Biner, 56, is a pilot and the CEO of Air Zermatt. Whether in the Valais Mountains or in the Himalayas, he is at home everywhere when he is sitting in a helicopter.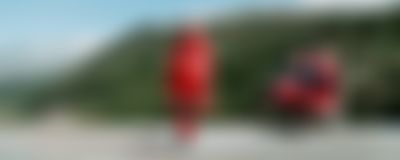 The balance between rescue flights, daring manoeuvres and family life is not always easy.
Pioneers and trailblazers
Although it seems self-evident today, for a long time it was not clear whether Gerold would one day lift off as a pilot. With more than 15,000 flight hours under his belt, he tells us about his childhood dream. At the tender age of six, Gerold gazed in wonder at a helicopter for the first time in the heart of the mountainous landscape of Valais. He can still remember well the strong wind and the raucous engine noise when a Sikorsky helicopter flew in on a rescue mission after an explosion in a shop in Zermatt.
And the imposing appearance of the German pilot Sigi Stangier, who rode around Zermatt on a bicycle wearing a blue hat with wings, particularly impressed Gerold and his friends. Sigi was the second pilot of the then fledgling Air Zermatt and lived opposite Gerold's parental home. «He was the village hero and was more respected than the pastor and the mayor,» says Gerold with a laugh. When Air Zermatt's heliport opened in 1973, little Gerold began to watch the red machines. Whenever possible, he stood at the fenceand waited to watch the machines take off and land. When Sigi discovered him there one day, his dream came true: He was allowed in the hangar and to soar in a Lama SA 315, a machine that is still flying today.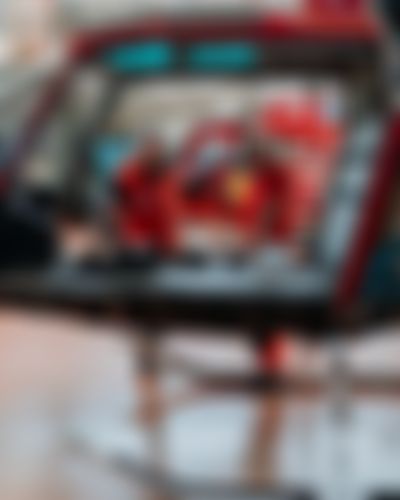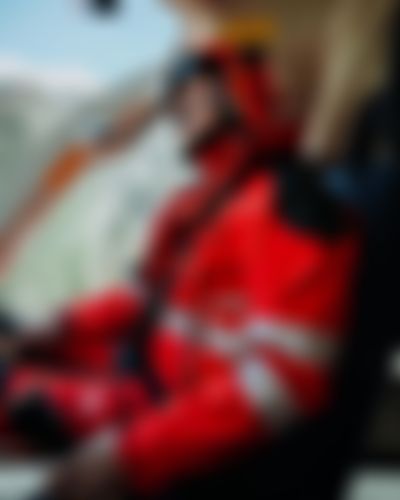 From that moment on it was clear to Gerold that one day he would fly such a helicopter himself. The great pioneering achievements, like the rescues on the north face of the Eiger in 1971, had already been accomplished, and there was an obvious need for such an outfit with trained personnel. But nevertheless, at the time as a young Swiss the chance to train as a pilot was rather small. Although a career in top-class sport was also open to Gerold, as a young man he decided to remain true to his dream and began a mechanicapprenticeship at the military airfield in Sion. «I had the necessary drive and I did not allow myself to be deterred,» he explains in his delightful Valaisan dialect. Then in 1983 the not yet 20-year-old Gerold began to work at Air Zermatt as a window cleaner. Subsequently, the mountain boy left his home for a while to get his pilot's licence and exchanged a view of the Matterhorn for the boundless vastness of Canada. An expensive investment at a time when it was uncertain whether as a pilot with little experience, he would even be able to find a job. Finally, it was Beat Perren, the founder of Air Zermatt, who gave the somewhat naive but very ambitious young man a chance that hardly any other Swiss received. And so, things ran their course – up until his current position as CEO.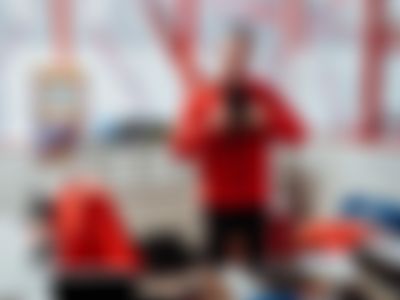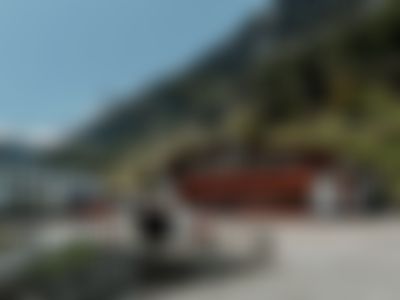 The mystique of Air Zermatt
Gerold witnessed the spirit of Air Zermatt as a young mechanic, and as CEO he consciously cultivates it. From the beginning, he was involved in international air and mountain rescue associations. Learning from others is important, or as Gerold says using a Canadian expression: «Learn from the mistakes of others. You will not live long enough to make them all yourself.» Always ambitious to improve and refine something, Air Zermatt earned a name and respect for itself worldwide and took mountain rescue to a new level.
Thus, Air Zermatt was asked to assist in complex mountain rescues that attracted attention worldwide. In 2005, the Slovenian alpinist Tomaž Humar got stuck on the Rupal Face while ascending Nanga Parbat in Pakistan. Air Zermatt was asked to assist. And so, it unintentionally got involved in a saga, the magnitude of which nobody was aware of at the time. Gerold later met the Slovenian mountaineer Tomaž Humar in person at a meeting for alpine rescue services. After exchanging telephone numbers, Gerold said that Tomaž could always call him when he was in need. «I should not have said that,» he says with a laugh.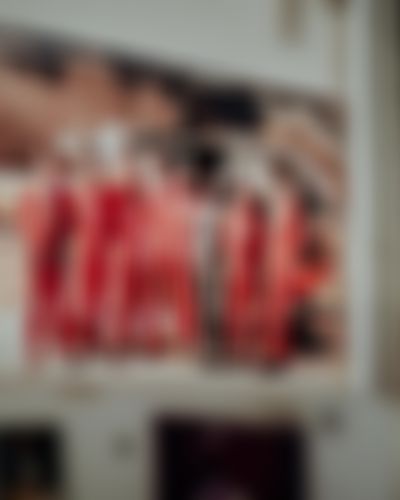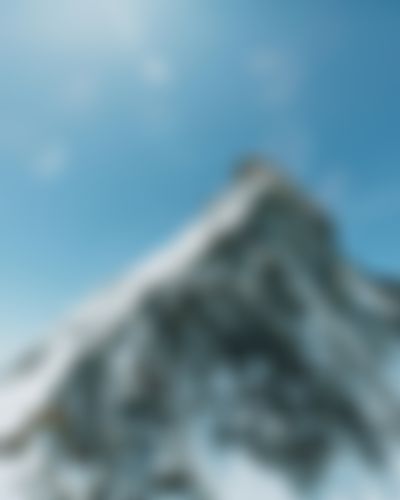 Due to the participation in the rescue of Tomaž Humar again in the Himalayas, further operations at 6,000 metres eventually followed. The Himalayas became Gerold's second home. Over time arose the idea of building a rescue station in Nepal and to train Nepalese pilots at special training programmes in Switzerland. «The transfer of Swiss know-how,» says Gerold proudly, is very important to him and Air Zermatt. Nowadays in the 8,000-metre mountains the Nepalese pilots conduct rescues at up to 7,000 metres on their own.
Passing on knowledge and experience to the younger generation, the way Gerold was able to experience it himself, is of great importance to the down-to-earth pilot and CEO. Gerold unashamedly discusses his own mistakes and mishaps with his young pilots so that they can learn from them. «In this manner one generation learns from another, and the acquired know-how remains with Air Zermatt.»
The personal challenge
When you hear the engine noise of a helicopter above Zermatt, three people always listen very intensely and peer out the window at the red spot in the sky. Gerold's wife and his two daughters know his flying skills so well that they know whether it is he who is flying in the air — «in the third dimension» in Gerold's words — or someone else. That in the Biner family life is lived more intensively is certainly closely related to Gerold's job. He had to find a way to deal with the big risks he takes when doing his job. As a pilot, oneis to some degree not sufficiently aware of what that means for one's personal milieu, explains Gerold. In the event of accidents and the deaths of close friends, one is painfully reminded of the risks involved in being a pilot. Therefore, the family has a simple rule: «When I leave the house in the morning, I never leave angry or after an argument,» Gerold explains to us, and he thinks that this should actually apply to everyone, regardless of their profession.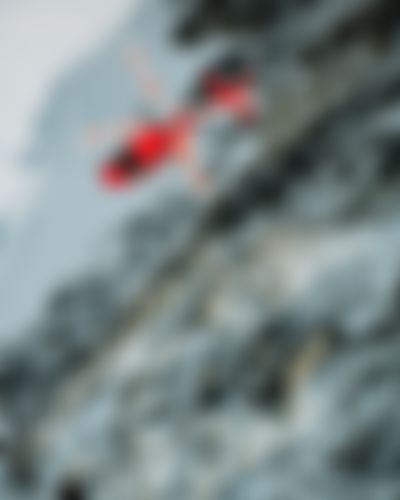 As a pilot and CEO, no two days are alike. Gerold has not had a normal weekend for years. Instead, he enjoys time with his loved ones when his job allows, and thus sometimes he happily spends his very own weekend during the week. However, Gerold's involvement in these various locations and the irregularity of his work as a pilot are difficult for a family life. «In the family everyone has to be incredibly flexible. Otherwise it would not work,» says Gerold. But both worlds have often collided in the past. Sometimes while on a family outing, Gerold was mobilised for a rescue. He recalls a snowy Christmas Eve in their holiday home above Zermatt: The family had just sat down to leisurely enjoy a Chinese fondue when a helicopter with its roaring rotors landed, and soon thereafter Gerold disappeared, tramping through the snow in the direction of the flying machine. In retaliation for missing Christmas, they did not leave any meat for Gerold, says his family with a grin.
«When I leave the house in the morning, I never leave angry or after an argument.»
Humour is an important part of the Biner family culture. To maintain a positive attitude, a person should have a sense of humour. «That is healthy!,» shouts Gerold with a laugh. In addition to the rather serious topics, the Biner family also has a lot to laugh about and beautiful shared memories. They often get together in their simple wooden holiday home with a direct view of the Matterhorn. Because for Gerold, the beautiful mountain world is not only his place of work but also his home and his place of refuge on his personal weekends. Gerold's wife Sabine has stylishly created a cosy place to while away the time. On the walls hang pictures of Gerold's ancestors, who also savoured the Valais Mountains with skis and hiking boots. The two daughters fondly recall the long summer holidays that they have spent here. Sabine tells us over a glass of white wine that other guests have visited up here as well. While her husband conducted a rescue abroad just a few metres away from a cliff, the president of Cameroon together with an entourage delighted in the culinary skills of Sabine the hostess with the Valais Mountains in the background. «They never get bored,» says Gerold with a laugh. Together they will undoubtedly look back on an eventful life.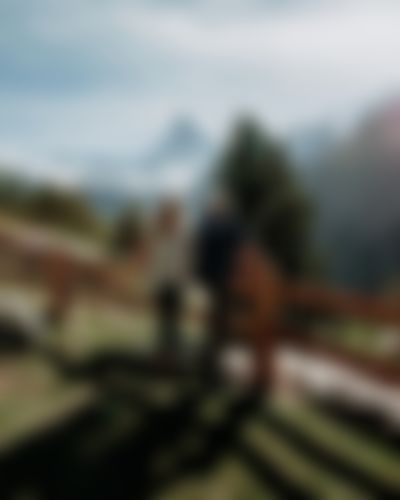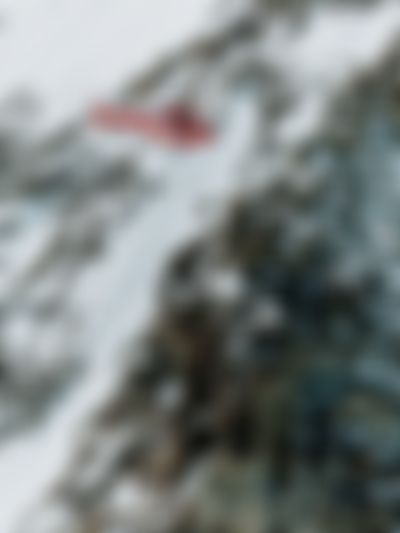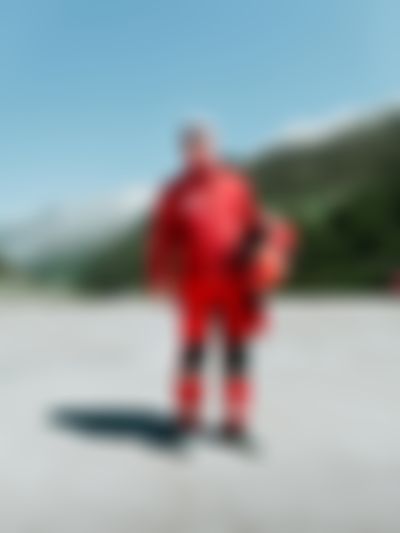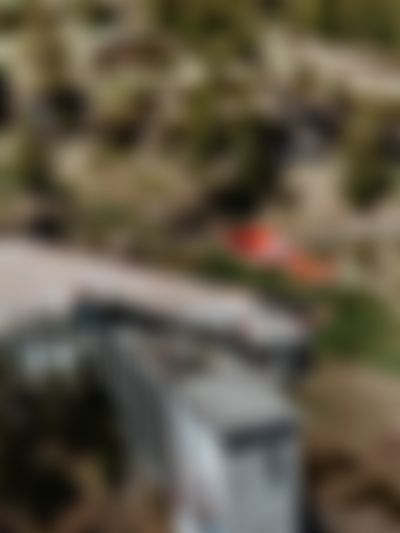 Even as a young boy Gerold dreamed of flying helicopters. But before this dream came true, he had to take a few detours through life.
Ascent and descent
«The ups and downs of emotions are unbelievable,» says Gerold now thoughtfully. He goes through the full range of emotions that a person can experience umpteen times a year during rescue operations.
Not every pilot finds a way to deal with this over a prolonged period of time. He found his own way himself: repression! Not to take away from the seriousness of the events but to be able to carry out his work consistently and in a focused manner. But the experiences are not erased from his memory. Instead, as Gerold vividly describes it, it is «like putting them away one at a time like a file in a drawer.» There is space in there for colourful sunsets that few others see as well. During calm moments Gerold always looks at a file, processes it and then puts it back. Gerold thus ponders life and its unpredictability. His personal way to be at peace with himself: «having a positive attitude and giving his best.»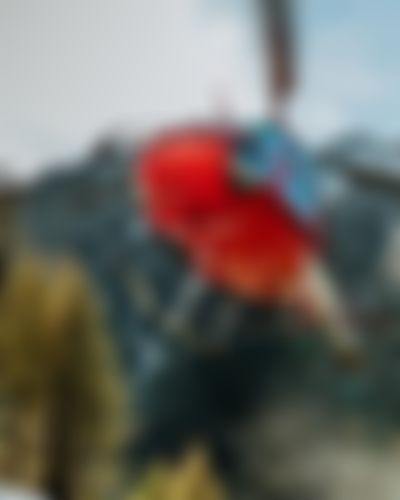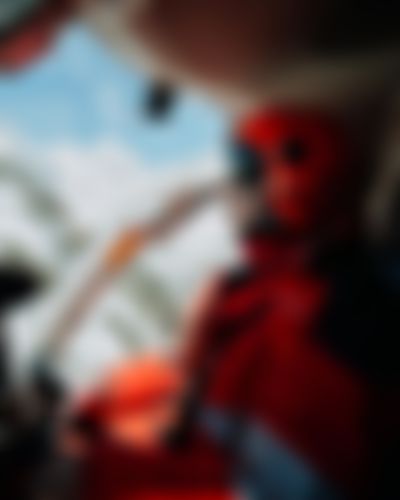 Sustained concentration is the key. This must remain constant over the years. It is a big challenge, but also an opportunity for Gerold to switch off all his other thoughts. At that moment all of his brain cells are devoted to a single task: flying. No thoughts about what else there is to take care of. The pilot, doctor and flight assistants deliver top performance in the decisive minutes. Mountain rescues only work as a team; there is no room for single players. «You are only as good as the weakest member on the team,» says Gerold as he explains the enormous importance of working together as a team during a rescue. Everyone knows exactly which standard procedures he must abide by and what he is responsible for. To ensure that the chemistry between individuals is right, Air Zermatt employs the simple but effective method of having a beer together after work in the flight assistants' room. There is always room for a bit of waggishness and lightness. Otherwise it would not be possible to conduct over 2,000 rescues per year.
«No matter which path you take, each one brings a new challenge. That is what makes life so exciting!»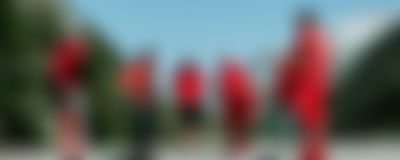 «Learn from mistakes of others. You will not live long enough to make them all yourself.»
And life goes on
Gerold looks back at the past 30 years with gratitude. He has been allowed to lift off into the skies on nearly every continent, and the Himalayas in particular have become his second home. In life there are frequently new plans, says Gerold, and he explains to us that after he retires in three years, he will not be too tired to face life's new challenges. And so, in closing Gerold calmly says: «No matter which path you take, each one brings a new challenge. That is what makes life so exciting!»