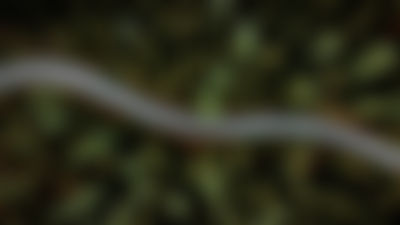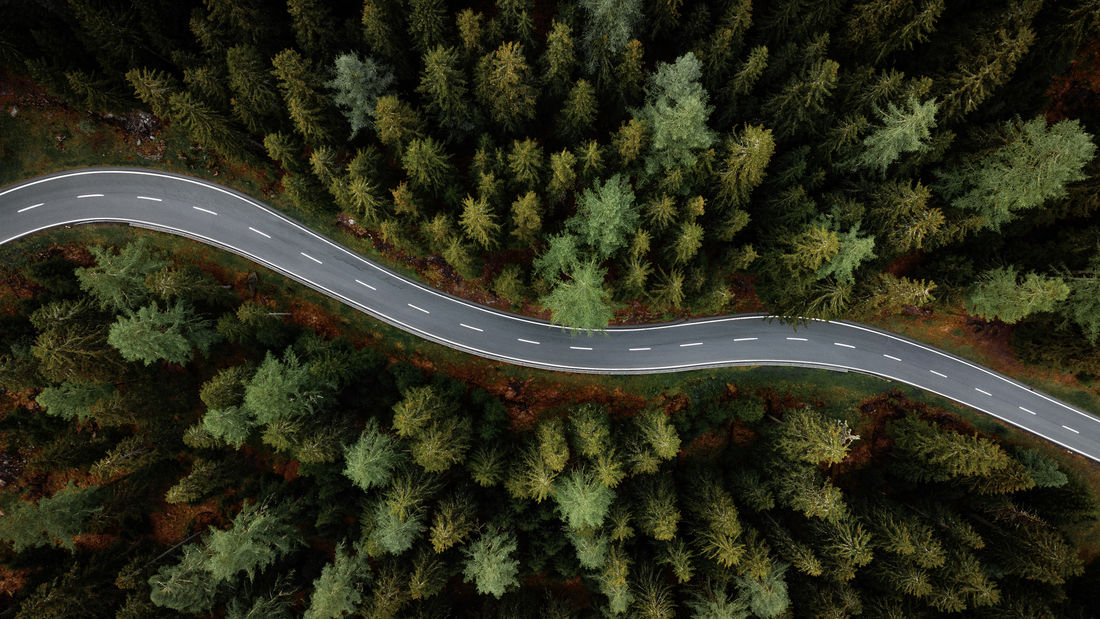 Data protection declaration
Privacy Policy Herold Fahrzeugvermietung AG is the operator of the website (driveyourline.ch) and responsible for the offers of Hertz Drive Your Line. As such, it is also responsible for the collection, processing and use of your personal data that is directly related to the processing of your application / enquiry / website use.
The legal provisions of the Federal Act on Data Protection (FADP), the Ordinance to the Federal Act on Data Protection (FADP), the Telecommunications Act (TCA) and other provisions under data protection law are complied with.
In the following, Herold Fahrzeugvermietung AG informs you which personal data is collected, processed and for what purpose it is used.
Scope and purpose of the collection, processing and use of personal data:
The website can be visited without providing any personal information. Only access data without personal reference, such as the name of the internet service provider, the page from which the visit is made or the name of the requested file, is stored. This data is evaluated exclusively for the purpose of improving the offer and does not allow any conclusions to be drawn about the person.
Personal data is only collected if it is provided as part of an application or contact.
The data provided will be used exclusively for answering and processing your application / enquiry without separate consent.
The data will only be passed on to third parties if this is directly necessary for the processing and handling of the application / enquiry and the evaluation.
Once the application / enquiry has been processed in full, your data will be stored for further use and deleted after the statutory retention periods have expired, unless you have actively consented to the further use of your data or it must continue to be used as part of an employment agreement.
Technologies
Internet technologies (e.g. cookies, Java script) are used exclusively to facilitate the operation of Internet applications. For this purpose, this website uses Google Analytics and Google DoubleClick cookies (floodlights).
Google Analytics (web analysis service) and Google DoubleClick cookies are used to evaluate the use of this website. For this purpose, reports on website activities are compiled in order to optimise the internet offer accordingly.
The data collected is only evaluated for statistical purposes and in anonymised form. In the case of Google Analytics, this is done by shortening the IP address. Under no circumstances will Google associate your shortened IP address with other Google data. DoubleClick cookies do not contain any personal data. Occasionally, the cookie contains an additional, anonymised identifier to identify a campaign with which a user has previously come into contact. This excludes the possibility of drawing conclusions about the web behaviour of a specific person.
Cookies
Cookies help in many aspects to make the visit to the website easier, more pleasant and more meaningful. Cookies are information files that the web browser automatically stores on the computer's hard drive when the website is visited. Cookies do not damage the computer's hard drive, nor do they transmit users' personal data.
Most internet browsers automatically accept cookies. However, the browser can be configured so that no cookies are stored on the computer or a notice always appears when a new cookie is set.
When you visit the hertzmyweekend.ch website, each access is temporarily stored in a log file. The following technical data is collected without your intervention and stored by us until automatic deletion after twelve months at the latest:
the IP address of the requesting computer
the name of the owner of the IP address range (usually your internet access provider)
the date and time of access
the website from which the access was made (referrer URL)
the name and URL of the retrieved file
the status code (e.g. server/client error)
your computer's operating system
the browser you are using (type, version and language)
the transmission protocol used (e.g. HTTP/1.1).
Deactivating cookies may mean that not all functions of the website can be used.
Tracking with fusedeck
The tracking solution fusedeck of Capture Media AG (hereinafter "Capture Media") is integrated on this website. Capture Media is a Swiss company based in Zurich that measures the use of this website on behalf of engagements and events. The tracking is anonymous, so that no reference to specific or identifiable persons can be made. Further information on data protection as well as on the rights of data subjects in connection with fusedeck, including the possibility to "opt-out" (object), can be found in the privacy policy and objection policy. https://privacy.fusedeck.net/de/jRvcDTlwMV
Right to information, deletion and correction
Information about the stored personal data can be requested at any time. A formal request for information must be made in writing and must include proof of identity. Furthermore, the data can also be corrected or deleted at any time, provided that there is no legal retention period to the contrary. It is pointed out that in the event of deletion or blocking of the use of the data, use of the services is not possible or not possible to the full extent.
Information & Marketing
We would like to provide you with current and attractive offers. We therefore process personal data for relationship management and marketing purposes, e.g. to send you written and electronic communications and offers and to carry out marketing campaigns. These may be our own offers or offers from other Herold vehicle rental companies or from advertising partners. Communications and offers may also be personalised in order to send you only information that is likely to be of interest to you. For this purpose, we use in particular master data, contract data, communication data, behavioural data and transaction data as well as preference data, but also image and sound recordings.
Data protection
Suitable technical and organisational security measures are taken to protect the stored personal data against manipulation, partial or complete loss and against unauthorised access by third parties. Our security measures are continuously improved and adapted in line with technological developments.
The data is retained for the entire duration of an employment relationship and in the course of the statutory retention period.
Contact
Questions about data protection on the website, requests for information or deletion can be placed at the e-mail address privacy@hertz.ch
This website uses cookies. We use cookies to personalise content and ads, provide social media features and analyse traffic to our website. We also share information about your use of our website with our social media, advertising and analytics partners. Our partners may combine this information with other data that you have provided to them or that they have collected in the course of your use of the services.
Cookies are small text files used by websites to make the user experience more efficient.
By law, we may store cookies on your device if they are strictly necessary for the operation of this site. For all other types of cookies, we need your permission.
This site uses different types of cookies. Some cookies are placed by third parties that appear on our pages.
Learn more about who we are, how you can contact us and how we process personal data in our privacy policy.
Necessary (2)
Necessary cookies help make a website usable by enabling basic functions such as page navigation and access to secure areas of the website. The website cannot function properly without these cookies.
| Name | Anbieter | Zweck | Ablauf | Typ |
| --- | --- | --- | --- | --- |
| CookieConsent | Cookiebot | Saves the user's consent status for cookies on the current domain. | 1 year | HTTP Cookie |
| rc::c | Google | This cookie is used to distinguish between humans and bots. | Session | HTML Local Storage |
Statistics (5)
Statistics cookies help website owners understand how visitors interact with websites by collecting and reporting information anonymously.
| Name | Anbieter | Zweck | Ablauf | Typ |
| --- | --- | --- | --- | --- |
| _dc_gtm_UA-# | Google Tag Manager | Used by Google Tag Manager to control the loading of the Google Analytics script tag. | 1 day | HTTP Cookie |
| _ga_master_ch | Google Tag Manager | Pending | 2 years | HTTP Cookie |
| _ga_master_ch_gid | Google Tag Manager | Pending | 1 day | HTTP Cookie |
| _gat | hertzmyweekend.ch | Used by Google Analytics to limit the request rate | 1 day | HTTP Cookie |
| collect | Google | Used to send data to Google Analytics about the visitor's device and behaviour. Captures the visitor across devices and marketing channels. | Session | Pixel Tracker |
Marketing (14)
Marketing cookies are used to follow visitors on websites. The intention is to show ads that are relevant and engaging to the individual user and therefore more valuable to publishers and advertising third parties.
| Name | Anbieter | Zweck | Ablauf | Typ |
| --- | --- | --- | --- | --- |
| _gcl_au | Google Tag Manager | Used by Google AdSense to experiment with advertising efficiency on websites that use their services. | 3 months | HTTP Cookie |
| ads/ga-audiences | Google | Used by Google AdWords to retarget visitors who are likely to become customers based on their online behaviour on different websites. | Session | Pixel Tracker |
| GPS | YouTube | Registers a unique ID on mobile devices to enable tracking based on geographic GPS location. | 1 day | HTTP Cookie |
| IDE | Google | Used by Google DoubleClick to record and report the user's actions on the website after viewing or clicking on one of the provider's ads, for the purpose of measuring the effectiveness of an advertisement and displaying targeted advertising to the user. | 1 year | HTTP Cookie |
| pagead/1p-user-list/# | Google | Pending | Session | Pixel Tracker |
| test_cookie | Google | Used to check whether the user's browser supports cookies. | 1 day | HTTP Cookie |
| VISITOR_INFO1_LIVE | YouTube | Attempts to estimate user bandwidth on pages with integrated YouTube videos. | 179 days | HTTP Cookie |
| YSC | YouTube | Registers a unique ID to keep statistics of the videos from YouTube that the user has watched. | Session | HTTP Cookie |
| yt-remote-cast-installed | YouTube | Saves the user settings when retrieving a Youtube video integrated on other websites | Session | HTML Local Storage |
| yt-remote-connected-devices | YouTube | Saves the user settings when retrieving a Youtube video integrated on other websites | Persistent | HTML Local Storage |
| yt-remote-device-id | YouTube | Saves the user settings when retrieving a Youtube video integrated on other websites | Persistent | HTML Local Storage |
| yt-remote-fast-check-period | YouTube | Saves the user settings when retrieving a Youtube video integrated on other websites | Session | HTML Local Storage |
| yt-remote-session-app | YouTube | Saves the user settings when retrieving a Youtube video integrated on other websites | Session | HTML Local Storage |
| yt-remote-session-name | YouTube | Saves the user settings when retrieving a Youtube video integrated on other websites | Session | HTML Local Storage |